Helen Info
A short bio about Helen Hunt.

---

Name: Helen Elizabeth Hunt
Born: June 15, 1963, 12:55pm
Memorial Hospital of Southern California
Culver City (in the county of Los Angeles), California
Family: Father: Gordon Hunt - director
Mother: Jane Novis Hunt - photographer
Parents divorced in 1981
Sister: Colleen - b.1956 or 1957
Uncle: Peter Hunt
Grandmother: Dorothy Fries
Eyes: Gray-green
Height: 5' 7"
Handedness: Right

Education: Attended UCLA for two months in 1982 and dropped out. Studied acting at Interlochen Arts Academy in Michigan and at Chicago's Goodman Theatre. Attended and graduated from Providence High School in Burbank, CA from September 1978 through June 1981.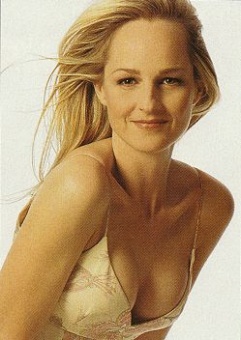 << ? | hh webring | # >>



DISCLAIMER: This is a non-profit site for fans of Helen Hunt. Images, sounds, information and comments used on this site are believed to be in the public domain, unless otherwise stated, and are used solely for the personal enjoyment of fellow Helen Hunt fans.